Organizers: Serge KREITER, Farid FARAJI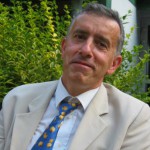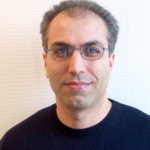 Problems occur when a new species is discovered or a genus revised.
An improvement of relevant standards concerning new species descriptions, good and extensive, with excellent drawings, based on all morphological characters available, coming from at least 10 individuals, is required.
This improvement makes necessary the access to types in the easiest way. There is a need for specimens deposit in 100 % alcohol for further scientific studies. Results of molecular studies must be introduced in standard descriptions to avoid the increase in number of synonymies and the problem of species collected only one time, described badly and never recovered.
Pr. Serge Kreiter. 30 minutes. Why this Symposium? The need for ethics in mite descriptions with the example of phytoseiid mite descriptions.
Dr. Farid Faraji. 30 minutes. Significance of peritremes in describing Phytoseiidae.
Pr. Marie-Stéphane Tixier. 30 minutes. Intra- and interspecific variations for morphological continuous characters in mites family Phytoseiidae and decision rules for diagnostic.
Dr. Lise Roy. 30 minutes. How molecular markers may help in refining species delineation within Dermanyssoidea.
Dr. Ashley Patrick Gregg Dowling. 30 minutes. Molecules, morphology, and cybertaxonomy: bringing the whole toolbox to descriptive mite projects.
Drs Jennifer J. Beard, Ronald Ochoa, Gary R. Bauchan, Evan Braswell. 30 minutes. Brevipalpus phoenicis Geijskes species complex – resurrection of E. W. Baker' species (Acari: Tenuipalpidae)
Drs Jennifer J. Beard, Ronald Ochoa, Gary R. Bauchan, Ashley P. G. Dowling, Eddie A. Ueckermann. 30 minutes. Revision of the genus Raoiella (Acari: Tenuipalpidae) of the world.